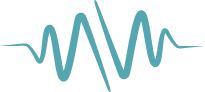 Admission Procedure
Step 1

Patients proceed to the Triage Area or Emergency Area for evaluation and assessment. Patients with direct order (24 hours) from their Attending Physicians should proceed to Emergency Area.

Step 2

Patient's may proceed to Admitting Section to process, should read and sign both Admission and Discharge Record, Admission & Visiting Policy Agreement.

Step 3

Proceed to Billing Section for the initial payment or present insurance (HMO) card to our Admitting officer for Letter of Authorization request. Claim the Wristband, Wi-Fi Voucher and Watcher's Pass (for patients with NEGATIVE -RTPCR).
Important Admission Reminders
Patient's watcher or Significant Other's (S.O) are required to present any valid government ID and Vaccination card to the Admitting Officer.
Health Maintenance Organization (HMO) insurance or company covered hospitalization should have a Letter of Authorization (LOA), original LOA shall be required upon discharge.
Discharge Procedure
The discharge process may be initiated early during your hospitalization:
Step 1

Go to the Nurses'station, verify that your doctor has given clearance "'To Go Home'' order and obtain the following, as applicable:

Discharge Instruction. Medical Records (Certified True Copy). PHIC Form 3 (duly accomplished).

Step 2

Return any borrowed item (keys to the Nurse's Station before proceeding to the Billing Section).

Step 3

For PhilHealth members, proceed to the Billing Section together with completed and fully accomplished forms.

PHIC Form 1 accomplished by the employer. PHIC Form 2 signed by the attending physicians. PHIC Form 3 (duly accomplished). PHIC Form 4 (maternity cases only).

For incomplete PhilHealth requirements, you have to settle your account at the Billing Section in full. You can file your PhilHealth requirements after the discharge for direct refund from PhilHealth at a later date.

For non-PhilHealth members, proceed to the Billing Section (Ground Floor) for computation of final hospital bill.

Senior Citizen's discount, if applicable, may be granted upon full payment and presentation of an identification card or document that establishes that the patient is a citizen of the Republic of the Philippines and is at least sixty (60) years old. For personal accounts, please pay the hospital bill and professional fees at the cashier.

Step 4

A gate pass shall be given to you by the Nurses Station, after final payment. Present and surrender to the Security Guard upon leaving the hospital premises.
Important Discharge Reminders
Discharge cut-off time is at 2 P.M. A discharge amount shall be charged to the account if discharged after the cut-off time.
Please make arrangements with Billing Section if you want to check out after the cut-off time.
All major credit card payments are accepted.
For an updated Statement of Account (SOA), you can request it from Payment Center.
Guidelines on Mandatory COVID-19 Swab Test for Patients, Companions & Visitors
If patient is for Admission, we require RT-PCR which result is within 24-hours. While waiting for result, patient will be transferred to Transition Floor (or room). Patient and SO will sign the waiver stating that they are not allowed to go out until patient has a result of his/her RT-PCR.
If result is negative, patient will move to "Clean" room which is located at the 10thfloor.
If result is positive, patient will stay still in Transition floor/room still for quarantine until clearance are release to them by the Doctor.
For positive patient upon discharge, our PSA will advise patient LGU for them to monitor and follow required protocol.
HMO Information
HMO is open every day from 7 AM - 6 PM except for Sunday (7 AM - 3 PM), located on the Ground Floor beside Admitting Area.
Our HMO cater to majority of insurances either for Consultation or Procedures and so thus for Inpatient too depends on patient insurance coverage.
LOA (Letter of Authorization) or what we call as "approval" will be released to patient once we have confirmation of overage.
Medical Records
The following are documents which can be requested at the Medical Records Office:
Medical Certificate
Medical Abstract - Discharge Summary
*Laboratory Results
*Imaging Results
APE Results
**Livebirth Certificate
New Born Screening Result
Newborn Hearing Test Result
Death Certificate
Requisition Process
Outpatient

Claim the results where the procedure was performed;*reprinting of result.
Go to Main Reception for charging.
Go to payment center to settle the payable.
Proceed to the Medical Records to claim you requested document.

Inpatient

Inform the Patient Service Associate of the desired medical documents for request at least two (2) days before the discharge.
Requested medical documents will be given on the day of discharge.
**Processing of Livebirth
Parent or legal guardian will fill-up the draft livebirth certificate form.
Submit the draft to the Medical Records through the Patient Service Associate for finalization.
Medical Records staff will let the parent or guardian review the typewritten draft prior to finalization.
Official livebirth will be signed by the Parent/Guardian, Medical Records Officer, Attending Physician.
Official livebirth will be submitted to the Local Civil Registrar.
Registered Livebirth Certificate can be claimed at the Medical Records office one (1) month after filing.
Important Reminders for Medical Records
Medical Records is open from Monday – Saturday from 8 AM - 5 PM For patients results, our maximum day of availability of results is within 2-3 days.
For patients, who prefer to have their results via e-mail, our Medical Records can accommodate that however for Data Privacy, patients should fill-up a Consent Form to e-mail results.
PhilHealth Claim Process
For PhilHealth claimants, please be guided by the following process and timeline for issuance of claims and benefits below. You can also download and fill out a copy of the PHIC Claim Signature Form here.
Submit PHILHEALTH insurance claim form & requirements to our patient specialist assistant.
Billing officer will check all the documents attached submitted.
If PHIC claims are complete and ready for PHIC deduction and for discharge, proceed to next step.
If PHIC claims are incomplete, we sort it and get in touch with departments involved to complete.
All claims will be reviewed accordingly for completeness and accuracy.
PHILHEALTH insurance claim will be transmitted for processing.