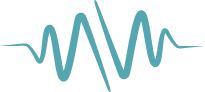 Visitor Information and Accommodation Guidelines.
NO VISITORS are allowed to go inside the COVID Floor In-Patient Area.
Only ONE (1) Companion (above 18 years old) is allowed to stay with the patient from admission to discharge on non-COVID floor excepts for pediatric and PWD cases where up to 2 companions are allowed. Visiting time without watcher's pass is 8 AM - 8 PM (1 visitor at a time). Beyond 8 P.M. needs Watcher's Pass.
All companions are encouraged to stay in the room at all times to avoid cross-contamination within the hospital. Loitering is absolutely prohibited. All relatives or significant others (S.O) of all admitted patients are required to present their vaccination cards and one (1) government-issued ID to the Admitting officer. The process of inspection is also repeated for every new watcheror significant others that comes in for any admitted patient. Visitors are highly encourage to visit one at a time.
In rare and exceptional cases for COVID patients needing an accompanying person in the room, the companion should sign a COVID-19 Waiver for Assumption of Risk on admission and should also remain inside the COVID room at all times until discharged. The accompanying person will be reported as a close contact to the LGU upon discharge.
Schedule for ordering and accepting food deliveries is encouraged from 10:00 AM to 11:00 AM and 4:00 PM to 5:00 PM. Any orders and deliveries beyond mentioned hours will incur charges of Php 500/per delivery transaction.

Only COVID patients and NON-COVID patients without accompanying are allowed in this delivery arrangement.

All deliveries are disinfected as required.

CHILDREN BELOW 13 YEARS ARE NOT ALLOWED to visit or stay inside the hospital premises.
Gambling, smoking, drinking alcoholic beverages, and creating loud noises are strictly prohibited in all areas of the hospital. Consumption of malodorous food such as Durian, Kimchi, Dried Fish, and other similar-smelling food is discouraged and may lead to incurred charges due to cleaning activities.
The patient and/or the significant other shall have the option to choose their rooms, provided it is available. The Admitting staff shall inform on the daily room rates available, as follows: Ward - Php 1,800 Private - Php 3,500 Family - Php 8,000 Suite - Php 16,000 ICU - Php 7,500
The Hospital at Maayo Well is a non-smoking facility in compliance with national and local regulation. A penalty with minimum charge of Php 10,000.00 for non-compliance.
Complimentary Wi-Fi is available. We will provide Wi-Fi voucher with three (3) days validity per gadget/mobile maximum to two (2) vouchers per patient only.
For COVID area, personal belongings brought from outside the facility will be left at the security guard area at the basement. COVID unit in-charge staff will facilitate the giving of such to the designated patient room.