With the rising COVID cases and stricter measures in Cebu as mandated by their Emergency Operations Center (EOC), it's best to observe proper health and safety precautions to ensure everyone's safety and well-being.
Given the heightened health situation, The Hospital at Maayo offers isolation rooms, ro ensure you are getting premium healthcare despite the increased demand.
This article will first discuss the current situation of COVID in Cebu so that you can understand what to look for when booking isolation rooms and why choosing the best COVID isolation room is crucial for you and your family.
Current testing and quarantine protocols in Cebu
Awareness of the current quarantine protocols in different regions of the Philippines will help you plan your next travel. It also helps to know this valiant information to protect yourself and others from catching the virus.
It is important to crossreference between other sources of information with the ones below to ensure that you are aware of the constantly changing updates regarding the COVID situation in Cebu.
1. Protocols for tourists and visitors
The rising cases of new COVID variants mean that tourists should be responsible when traveling. This is not only to help you but also the people with who you will be interacting during your travel.
The following are protocols and requirements that travelers and residents returning to Cebu should follow and keep in mind:
The following information was taken from the Mactan Cebu International Airport page.
For Fully Vaccinated Individuals:
Fully vaccinated individuals arriving in Cebu must present the following:
Valid ID/proof of identity bearing holder's picture and signature
Official vaccination cards with QR code. If without QR codes, present the Official Vaccination Certificates issued by the local health officer or by the DOH-Bureau of Quarantine (BOQ). Negative test results is no longer required.
For people not fully vaccinated, or unvaccinated:
Regardless of the place of origin, individuals under this category shall be required to present the following upon check-in at the airport of origin:
A negative RT-PCR (swab) test result taken within seventy-two (72) hours; OR
A negative Antigen test result taken within forty-eight (48) hour; OR
A negative Saliva test result taken within forty-eight (48) hours
For Returning Overseas Filipino Workers (OFWs)/Returning Overseas Filipinos (ROFs)
Returning OFWs and ROFs only need to present their Bureau of Quarantine Quarantine Certificate as an entry requirement, in lieu of the testing requirements required by the LGUs.
Quarantine Certificate issued by DOH-Bureau of Quarantine stating completion of the required quarantine period and negative RT-PCR test result
Valid Identification Card
2. Protocols for locals
Cebu City is currently under Alert Level 3 following the surge of the Omicron variant of the coronavirus.
The local government is urging Cebu locals to comply with the following to limit possible transmission of the variant:
Interzonal and intrazonal travel is allowed. However, LGUs may impose restrictions on traveling restrictions as cases related to the Omicron variant continues to surge.
Several activities and gatherings are not allowed. This includes a.) Face-to-Face classes; b.) contact sports; c.) Funfairs such as peryas and playgrounds; d.) casinos, horseracing, cockpits, and other related establishments; e.) gathering of residents that are not directly related
Establishments should only allow 30% indoor capacity for vaccinated individuals, and 50% of their outdoor capacity. This includes the following: a.) venues for meetings and conferences; b.) permitted venues for social gatherings such as wedding receptions; c.) visitor and tourist attractions; d.) amusement parks; e.) recreational venues; f.) cinemas and movie houses; g.) fitness studios such as gyms.
The information above reveals that isolation rooms are imperative especially when you are a tourist or an overseas Filipino worker who is planning to return to Cebu.
Read the information below to know where the best isolation rooms are in Cebu.
Why choose isolation rooms at the Hospital at Maayo?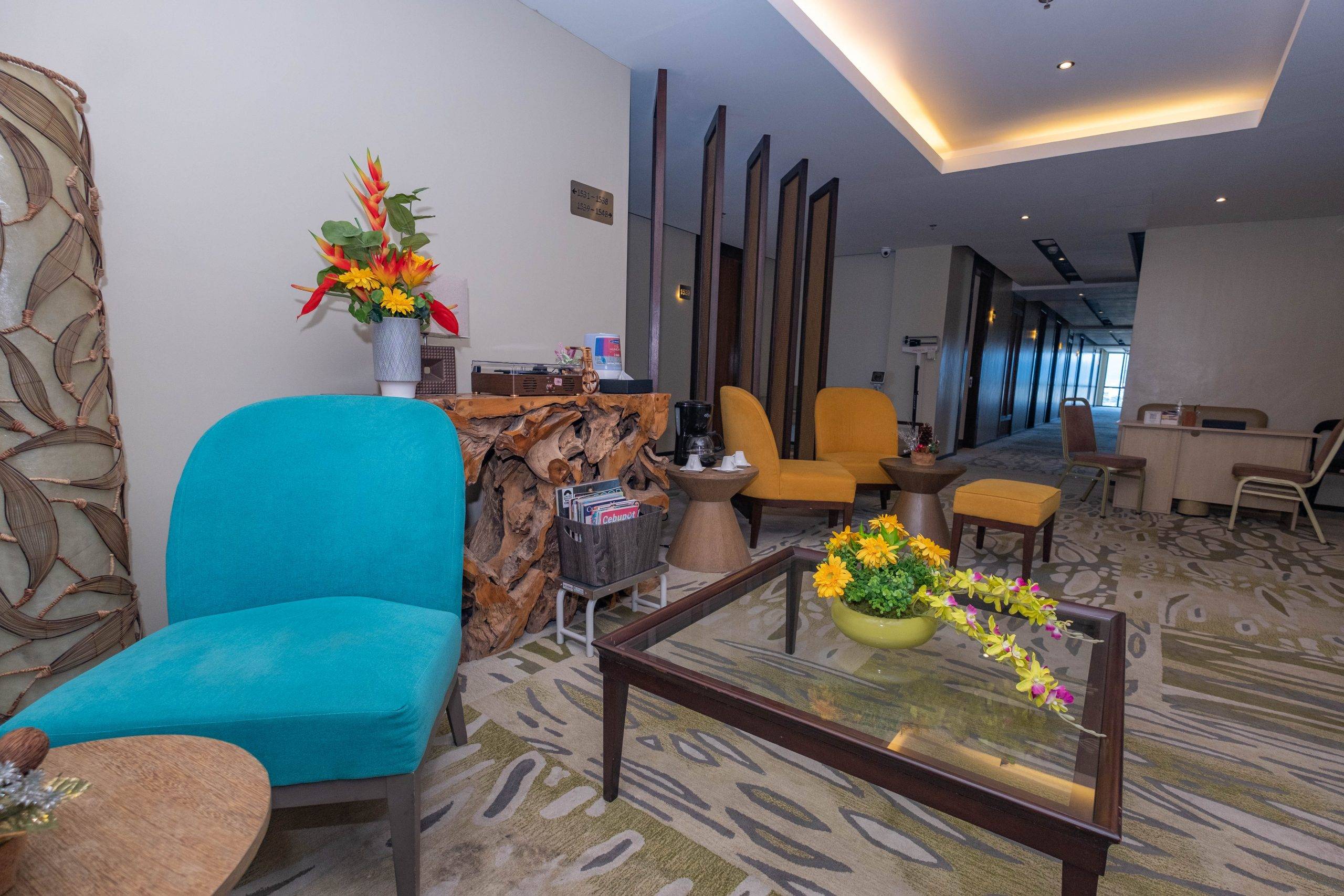 Booking a DOH-accredited isolation facility is important especially to those who will be coming to Cebu from outside the Philippines.
Locals should also be aware of where the best isolation rooms in Cebu are, now that the number of COVIDCovid-related cases is on the rise in the Philippines.
One of the best isolation rooms in Cebu is available at The Hospital at Maayo.
The hospital is strategically placed near the Mactan International Airport so tourists and travelers no longer need to go far before they undergo the required quarantine protocol.
The Hospital at Maayo possesses the latest medical facilities and equipment in healthcare technology so you can rest assured that you will be taken care of regardless of whether your Covid test turns out negative or positive.
On top of this, certified health professionals with various expertise are always read to check on you unlike in other isolation rooms such as hotels where immediate medical attention may not be available.
COVID testing is also available at their facility so you can get your results immediately. You can also check their hotel-like rooms here to see the different amenities such as wifi and cable televisions among others.
Finally, The Hospital at Maayo believes in both scientific and traditional techniques in healing so you will always have easy access to these kinds of services.
You can book a test now with them via Messenger to schedule your appointment.
Reminders before booking an isolation room at The Hospital at Maayo
It is important that you prepare your necessary documents, primarily your COVID-test results, before booking your isolation rooms. It is also highly encouraged that you book at least one day ahead of your quarantine to secure its availability and provide the hotel management ample time to disinfect and prepare your isolation room.
Finally, the Cebu LGU also prepared three field isolation facilities such as the SHS Bayanihan field center located at the Sacred Heart School Ateneo de Cebu. This is in anticipation of the scenario that all isolation rooms become unavailable due to them being booked as the number of COVID-related cases rises.
While these alternative options are still viable when undergoing quarantine, a well-renowned medical facility such as The Hospital at Maayo is the best option so that you can receive proper medical care and have registered health professionals check on your health.
If you're seeking medical attention or is an individual visiting Cebu from outside the Philippines, contact The Hospital at Maayo to get access to the best isolation facilities in Cebu.