This dental clinic in Cebu offers the best care for your teeth and gums like no other medical facility. From different types of dental treatments like cleaning, oral prophylaxis, dentures, periodontics, and more, The Hospital at Maayo got your back.
If you're planning to have your pearly whites taken care of and are wondering which type of dental treatment is the best for you, then you came to the right place.
This article will discuss the different varieties of dental procedures that The Hospital at Maayo offers so you can book an appointment today. Read below to learn more:
Is dental care a form of self-care?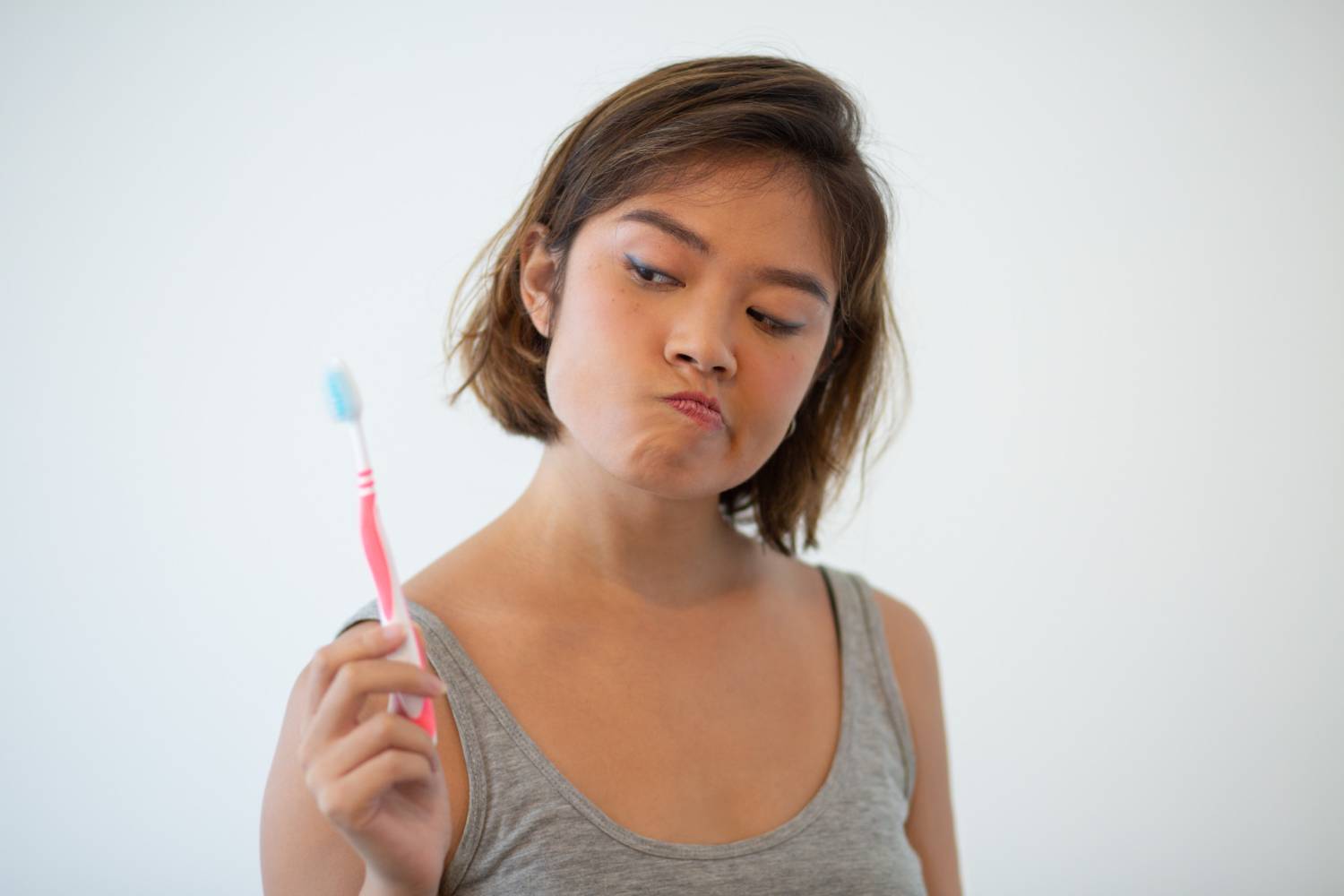 The short answer is yes! Personal care and pampering yourself doesn't just include going to spas and getting massages. Dental care should be a top concern because besides keeping you away from common problems such as plaque build-up and tooth decay, good dental hygiene also gives evident proof that you are taking care of yourself thanks to your radiant bright smile.
It's unfortunate that the idea of dental hygiene in the Philippines is limited to brushing teeth when there are a plethora of types of dental treatment that they are neglecting.
But keep in mind there's nothing to worry about! Dentists at The Hospital at Maayo understand your inhibition to some medical procedures that may involve surgery and that is why they are willing to help you get through it along the way. This attentiveness to their patients is why there are many reasons people love The Hospital at Maayo in Cebu.
13 Dental treatments available at The Hospital at Maayo
Now that you are aware of why dental hygiene is an integral part of your personal care, here are the types of dental treatments you can avail at The Hospital at Maayo. Find the most trusted and professional doctors in Cebu at The Hospital at Maayo to get premier medical attention. Read about the best dental procedure that you need below:
1. Oral prophylaxis
Prevention is better than cure. Dental treatments such as oral prophylaxis are designed to help reduce the risk of gum and tooth diseases to help avoid further complications to your dental health.
Oral prophylaxis involves the breaking down and removal of plaque and tartar that have built up on your teeth. It involves expensive and leading technologies in dentistry that ordinary clinics do not have. Among the benefits of The Hospital at Maayo as your healthcare provider is that this medical facility is equipped with the top equipment in medical care not only in dentistry, but also for other health procedures.
Oral prophylaxis is done primarily for dental health to avoid tooth decay and not for aesthetic reasons.
2. Restorative dentistry
Nothing is too late when it comes to oral and dental health. The Hospital at Maayo also offers restorative dentistry for those people who have a renewed interest in taking care of their teeth.
Restorative dentistry involves dentistry procedures that involve the treatment of oral conditions affecting the teeth, gums, and jaw.
Among the most common dental problems include bleeding gums, jaw clicking, and worn teeth. These are usually problems caused by individuals who think of dental health as an afterthought.
So don't lose hope if you think that it's too late for you to have a glowing healthy smile. The Hospital at Maayo has the leading dental experts in the Philippines who are ready to work with you to restore your smile and your confidence to yourself.
3. Composite restorations
To ensure that your dental health is as good as new, The Hospital at Maayo also offers composite restorations besides restorative dentistry.
While the last procedure focuses on attending to your dental health, composite restorations on your teeth are primarily done for aesthetic reasons. It includes cosmetic improvements of the smiles by changing the color of the teeth or reshaping disfigured teeth.
4. Laminates
If you care deeply about the way your teeth look, then dental laminates are the best for you.
Dental laminates are done to cosmetically improve the appearance of one or more teeth. This involves thin shells that are bonded to the front of your teeth to create a more pleasing visual appearance.
You shouldn't be worried about these thin shells damaging your teeth since dentists at The Hospital at Maayo will examine your teeth first so they can plan ahead how to apply the laminates on you.
5. Inlays and onlays
Restoring the structure and appearance of your teeth is important before it is completely damaged. That is why dentists recommend inlays and onlays to restore not only its appearance, but also its health.
Inlays and onlays address tooth decay on your teeth. It is done to repair your rear teeth with mild to moderate cracks, and fractures from decay that are not sufficiently damaged. These are done as an alternative to crowns since it doesn't involve replacing the still healthy structure of your teeth.
Inlays fit in smaller grooves of your teeth while onlays are fitted to larger cusps. Your dentist will help you decide which procedure fits your needs better.
6. Removable partial dentures and complete dentures
Completely damaged and missing teeth should be a wake up call for those who are still not in touch with a dentist. Dentures are designed to address this problem and these are available at The Hospital at Maayo. This dental treatment has two types: removable partial dentures and complete dentures.
Removable partial dentures are done by creating teeth replacements that are attached to pink or gum-colored plastic bases. The Hospital at Maayo offers one that is attached to metal frameworks to make your dentures sturdier and more resistant to damage.
On the other hand, complete dentures are similar to partial dentures but this procedure makes use of a gum-colored acrylic base attached with plastic or porcelain teeth.
Dentists at The Hospital at Maayo will always find a way to restore that beautiful smile on you even if you have given up on your dental health. Ask your dentist today which kind of denture will fit you.
7. Odontectomy
A toothache is a clear indication that you need to visit your dentist as soon as possible. There is no point in waiting for the pain to go away since it might just worsen.
Toothaches mean that it's time for you to schedule an odontectomy with your dentist. Odontectomy involves a surgical extraction of a tooth that is partially or completely encompassed by bone.
Odontectomy involves ostectomy which involves the removal of part of a bone to be able to address and perform more complicated dental procedures. This is done commonly on impact third molars or better known as wisdom teeth.
Normal wisdom teeth extraction takes 3-4 days of recovery, but impacted teeth may need a week since it involves a more delicate procedure.
Trust only doctors that are experts and certified so that you will be guided thoroughly throughout the whole process before and after the dental procedure.
8. Periodontics
Your teeth shouldn't be your only concern when it comes to dental health. An important aspect of overall oral health includes healthy gums.
This is where periodontics steps in. It refers to a dental specialty devoted to the treatment of the supporting structures of the teeth which primarily includes gums, bones, and other associated tissues.
Gum diseases happen when these associated tissues are infected by bacteria due to plaque-buildup. Failing to address this problem leads to further complications such as gingivitis and tooth decay.
This is why the limited understanding of Filipinos of dental problems is not healthy in the long run. It is not just about cleaning your teeth but also taking care of other parts of your mouth.
9. Orthodontics
Do you want perfectly aligned teeth so you can show off your smile in your selfies? Then book an appointment for orthodontics now.
Orthodontics deals with the diagnosis, prevention, and correction of malpositioned teeth and jaws. This is done with the help of braces and devices that reposition your jaw if you have an over or underbite.
Dentists at The Hospital at Maayo are experts who can correctly tell what you need to achieve that perfect smile.
10. Dental implants
When a tooth is missing due to trauma or an infection, it may snowball to complications such as bone loss and defective speech. Dentists address this problem with the help of dental implants.
Dental implant is a surgical component that interfaces with the bone of the jaw or skull to support a dental prosthesis. It is intended to provide artificial teeth such as crowns, bridges, or dentures.
11. Teeth whitening
Discoloration of your teeth is normal since it is exposed to different staining elements from foods. Coffee lovers for instance are particularly prone to this discoloration, especially those who have more than two cups of coffee a day.
The simple treatment to make your teeth look healthy and fresh is through teeth whitening. Teeth whitening is done to lighten the teeth and remove discoloration. Teeth whitening requires no recovery time. Think of it as a spa day for your teeth so they will come out looking great once you step out of the dentist's clinic.
Stop thinking of your dental health as an afterthought. There is so much more to good oral hygiene than simply brushing your teeth. There is no need to fear your dentist especially since the professionals at The Hospital at Maayo will guide and help you through the whole process
Book an appointment and visit The Hospital at Maayo to get started with your holistic health journey.