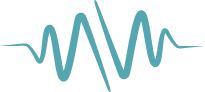 Our Services
Our cardiovascular unit consists of specially trained and certified cardiac and vascular sonographers who work closely with our cardiologists to give you an accurate diagnosis of conditions related to your heart and other circulatory functions.
24-hour BP Monitoring

24-hour Holter Monitoring

2D Echocardiogram (Echo)

Plain
With Doppler
With Global Longitudinal Strain

Plain
With Doppler
With Global Longitudinal Strain

Abdominal Aorta Duplex Scan

Agitated Saline Contrast Echo

Ankle Brachial Pressure Index With Photoplethysmography

AV Mapping for Creation of Dialysis Access

Carotid Duplex Scan

Dobutamine Stress Echocardiography (ECG)

Echo (12, 13, 15 leads)

Evaluation of Dialysis Access

Finger Brachial Index

Flexi 2D Echo

Arterial Duplex Scan with ABI

Arterial and Venous Duplex Scans (lower and upper extremities)

Pacific One Abdominal Duplex Scan

Pacific One Treadmill Stress Test

Pediatric 2D Echo

Renal Artery Duplex Scan

Segmental Pressure Waveform Analysis

Transcranial Duplex Scan

Transcranial Duplex Scan With Carotid Duplex Scan

Transesophageal ECG

Treadmill Stress Echo

Treadmill Stress Test

Vein Mapping (lower extremities)
The Hospital at Maayo Services
Our extensive services put a premium on your health and recovery at a lower cost. Browse our available services here at The Hospital at Maayo to know more.
Inpatient Department

We offer a variety of patient rooms paired with hotel-like amenities suited to your medical needs.

View All

Featured Resources

Outpatient Department

Expect quick and reliable clinical services from our hospitable medical staff ready to serve you.

View All

Featured Resources
Your Health, Wellness, and Recovery are in Maayo Services
Inquire Now!