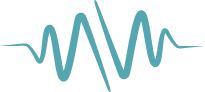 Our Services
Our ICU has the capacity to support patients in critical condition through state-of-the-art life sustaining equipment and facilities. We also provide post-operative care and close monitoring for patients who have multiple comorbidities or have undergone extensive surgery.
Critical Care

Oxygenation

Tracheostomy Care

Cardiovascular Monitoring

Intensive Care Hemodialysis

Thoracentesis

Lumbar Tap
The Hospital at Maayo Services
Our extensive services put a premium on your health and recovery at a lower cost. Browse our available services here at The Hospital at Maayo to know more.
Inpatient Department

We offer a variety of patient rooms paired with hotel-like amenities suited to your medical needs.

View All

Featured Resources

Outpatient Department

Expect quick and reliable clinical services from our hospitable medical staff ready to serve you.

View All

Featured Resources
Your Health, Wellness, and Recovery are in Maayo Services
Inquire Now!