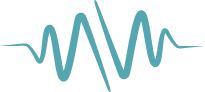 Our Services
Our family-centered Labor and Delivery Unit offers expectant families a comfortable and welcoming space ideal for childbirth. Each space is carefully designed to maximize the time spent together between mothers and their newborn.
Normal Delivery

Cesarean Section Delivery

High Risk Pregnancy Rooms

Private Labor and Delivery Rooms & Suites

Labor Monitoring

Recovery Room
The Hospital at Maayo Services
Our extensive services put a premium on your health and recovery at a lower cost. Browse our available services here at The Hospital at Maayo to know more.
Inpatient Department

We offer a variety of patient rooms paired with hotel-like amenities suited to your medical needs.

View All

Featured Resources

Outpatient Department

Expect quick and reliable clinical services from our hospitable medical staff ready to serve you.

View All

Featured Resources
Your Health, Wellness, and Recovery are in Maayo Services
Inquire Now!