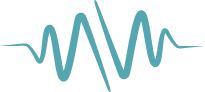 Our Services
Ear, Nose & Throat | Head & Neck Surgery Unit is a specialized unit to provide you with convenient healthcare services that assess conditions concerning the ear, nose, throat, head, and neck.
Audiometry

Debridement

Ear Irrigation

ENT Otoplasty

Flexible Laryngoscopy

Flexible Nasal Endoscopy

Myringotomy/Tympanostomy

Newborn Hearing Test

Pure Tone Audiometry

Removal of Foreign Body

Tympanometry
The Hospital at Maayo Services
Our extensive services put a premium on your health and recovery at a lower cost. Browse our available services here at The Hospital at Maayo to know more.
Inpatient Department

We offer a variety of patient rooms paired with hotel-like amenities suited to your medical needs.

View All

Featured Resources

Outpatient Department

Expect quick and reliable clinical services from our hospitable medical staff ready to serve you.

View All

Featured Resources
Your Health, Wellness, and Recovery are in Maayo Services
Inquire Now!