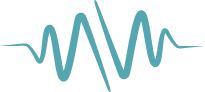 Our Services
Our Hemodialysis Unit is designed to give you maximum comfort while being treated by a competent and highly efficient medical team.

We also have a specialized facility for hemodialysis treatment of COVID-19 positive patients every Wednesday and Saturday from 12:00 PM to 6:00 PM only.
The Hospital at Maayo Services
Our extensive services put a premium on your health and recovery at a lower cost. Browse our available services here at The Hospital at Maayo to know more.
Inpatient Department

We offer a variety of patient rooms paired with hotel-like amenities suited to your medical needs.

View All

Featured Resources

Outpatient Department

Expect quick and reliable clinical services from our hospitable medical staff ready to serve you.

View All

Featured Resources
Your Health, Wellness, and Recovery are in Maayo Services
Inquire Now!